This is a remote position, only candidates from time zones 3hr +/- GMT will be considered  (so mainly Europe / Africa)
Salary £55,000-£75,000 (based on location and experience)
The company has a beautiful, inclusive, remote work culture
They are product-led and customer focussed with very strong values
Established in 2011, self-funded and profitable 

Consistently recognized as one of the best software products (by G2, Capterra, Crozdesk)

As well as working with a great team of people, they offer competitive salaries and perks including health and pension plans, generous leave policies, international company retreats, ongoing education and personal development, profit share, and all the tech you need to get the job done
This is a remote position, only candidates from UK / EU will be considered
Salary £50,000-£65,000 (based on location and experience)
The company has a beautiful, inclusive, remote work culture
They are product-led and customer focussed with very strong values
Established in 2011, self-funded and profitable 

Consistently recognized as one of the best software products (by G2, Capterra, Crozdesk)

As well as working with a great team of people, they offer competitive salaries and perks including health and pension plans, generous leave policies, international company retreats, ongoing education and personal development, profit share, and all the tech you need to get the job done
This is a remote position, only candidates from time zones 3hr +/- GMT will be considered  (so mainly Europe / Africa)
Salary £40,000-£45,000 (based on location and experience)
The company has a beautiful, inclusive, remote work culture
They are product-led and customer focussed with very strong values
Established in 2011, self-funded and profitable 

Consistently recognized as one of the best software products (by G2, Capterra, Crozdesk)

As well as working with a great team of people, they offer competitive salaries and perks including health and pension plans, generous leave policies, international company retreats, ongoing education and personal development, profit share, and all the tech you need to get the job done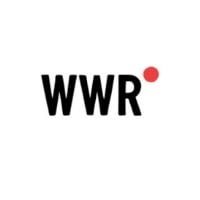 The largest remote work community in the world. With over 2.5M monthly visitors, WWR is the #1 destination to find and list incredible remote jobs. Join the remote revolution and find your dream job on We Work Remotely!
Head Office in:  Canada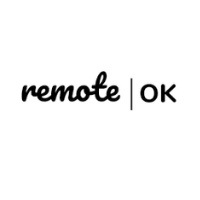 Remote OK is a remote job board on the web to help you find a career where you can work remotely from anywhere.
Award-winning remote job board and community, est. 2014.
Head Office in:  France
This is a job board for companies who put people first. Although not all jobs are remote, there is a large selection of remote roles.
Head Office in:  UK
This is a job board with general remote roles.